Description
               Product Overview 458 socom ammo
The .458 SOCOM (11.63×40mm) is a moderately large round designed to work in an AR-15 platform. This is achieved by installing a 458 bolt and barrel. The 300-grain (19 g) round offers a supersonic muzzle velocity of 1,900 ft/s (580 m/s) and 2,405 ft⋅lbf (3,261 J), similar to a light .45-70 but with a much smaller case.
Prompted by the lack of power offered by the 5.56 NATO cartridge used in the M4 carbine and the M16 rifle, the .458 SOCOM came about from informal discussion of members of the special operations command, specifically Task Force Ranger's experience that multiple shots were required to incapacitate members of the opposing force in Mogadishu during Operation Gothic Serpent. Marty ter Weeme of Teppo Jutsu and Tony Rumore of Tromix designed the cartridge in 2000 and Tromix was contracted to build the first .458 SOCOM rifle in February 2001.
The project sponsor set forth a number of specific requirements namely that the cartridge had to fit in the M4 carbine and be capable of firing heavy-for-caliber projectiles at subsonic velocity using suppressors. During the development phase, various other cartridges were considered and proposed to the project sponsor, but rejected as not meeting all the requirements. The cartridges considered were 7.62×39mm, 9×39mm Grom, .45 Professional (which has since become the .450 Bushmaster), and .50 Action Express. At the time, the .499 LWR cartridge was still in the development phase and had not been chambered commercially.
While taking advantage of state of the art testing equipment, this high performance ammunition by Underwood is field tested using popular, real firearms that customers are most likely to own out in the real world with all the elements you would experience. If for some reason Underwood Hunter Ammunition 458 Ammunition fails to meet performance expectations, Underwood stands by their product 100% and will make sure the customer is satisfied with every purchase. This ammunition is new production, non-corrosive, in boxer primed, reloadable nickel plated brass cases.
The Underwood Xtreme Hunter (XH) was born from the incredibly popular Hunter Ammunition 458 Xtreme Defender product line. Like the XD, the Xtreme Hunter (XH) ammunition has an optimized nose flute. The difference is that weight and attained velocity have been optimized to achieve maximum penetration depth with a permanent wound cavity (PWC) that is just simply enormous.
No expanding hollow point comes close to achieving anywhere near the diameter and volume of wound channel achieved by the Xtreme Hunter. Not only is the PWC over 100% larger than any other expanding bullet, terminal performance is achieved despite being shot through barriers. The solid copper body ensures that thick hide, bone, and any other barrier will have minimal effect on the Permanent Wound Channel.
Features
A permanent wound cavity (PWC) that is 2 times greater than any expanding bullet
Reduced recoil
CNC machined from solid copper to overcome barriers for consistent penetration
Radial flutes that force the hydraulic energy outward due to massive pressure differentials
Optimized frontal surface area with barrier breaking edges to that increase the force at the point of contact that effortlessly defeat even the toughest of obstacles.
Specially designed geometry to carry the wound cavity deeper into the target than the XD, and larger than the XP.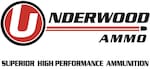 You must be 21 years or older to order Hunter Ammunition 458 ammunition. Ammunition must ship UPS ground. Due to safety considerations and legal/regulatory reasons, Hunter Ammunition 458 Ammunition may not be returned. Please check local laws before ordering. By ordering this Ammunition, you certify you are of legal age and satisfy all federal, state and local legal/regulatory requirements to
purchase
this Ammunition.
Specifications 458 socom
Product Information
| | |
| --- | --- |
| Cartridge | |
| Grain Weight | |
| Quantity | |
| Muzzle Velocity | |
| Muzzle Energy | |
| Bullet Style | |
| Bullet Brand And Model | |
| Lead Free | |
| Case Type | |
| Primer | |
| Corrosive | |
| Reloadable | |
| Velocity Rating | |
WHere to find the 458 socom ammo for sale
Maxammodepot offers bulk sales on .458 socom ammo now available in stock and no Back order.
Our Price for this 458 socom ammo
$799.00
BULK Underwood Xtreme Hunter Ammunition 458 SOCOM 250 Grain Lehigh Xtreme Defense Lead-Free Box of 500