Description
Product Overview 9x25mm dillon ammo
The 9x25mm Dillon is a pistol wildcat cartridge developed for use in USPSA/IPSC Open guns. The cartridge is made by necking down a 10mm Auto case to 9 mm.
Around 1987, Randy Shelley, an employee of Dillon Precision, necked down 10mm Auto brass to 9 mm. His goal was to get as much slow-burning powder in the case as possible in order to drive a 9 mm bullet to the velocity needed to qualify for the then-IPSC major power factor of 175. The short-necked and steep-shouldered cartridge holds twice the powder of a .38 Super Auto case.
The 9×25mm Dillon was used by several notable IPSC shooters, such as Rob Leatham and Jack Barnes.
Most shooters, looking at the 9×25mm Dillon today, focus on the extreme velocities of which it is capable. A 115 grain bullet at 1,800 fps is more than is needed for competition. There, a 115 only needs to be going a bit over 1,500 ft/s to qualify for major power factor. Competitors in the late 1980s and early 1990s who were using the 9×25mm Dillon used the additional powder available over .38 Super to produce more gas in the compensator, or muzzle brake, to make pistols shoot with as little muzzle rise as possible to allow faster follow-up shots on target
While taking advantage of state of the art testing equipment, this high performance ammunition by Underwood is field tested using popular, real firearms that customers are most likely to own out in the real world with all the elements you would experience. If for some reason Underwood Ammunition fails to meet performance expectations, Underwood stands by their product 100% and will make sure the customer is satisfied with every purchase. This ammunition is new production, non-corrosive, in boxer primed, reloadable brass cases.
The Xtreme Defender is based on the popular Xtreme Penetrator product line. The XD ammunition has an optimized nose flute, total weight, and velocity to achieve a penetration depth up to 18 inches with a permanent wound cavity (PWC) that is just simply enormous; no other expanding hollow point comes close to achieving anywhere near this diameter and volume. Not only is the PWC over 100% larger than any other expanding bullet, expansion is achieved despite being shot through barriers. The solid copper body ensures that wallboard, sheet metal, and automotive glass will have no effect on the Permanent Wound Channel. All of Underwood Ammo rounds utilize flash suppressed powder so that your vision will not be compromised if it becomes necessary to use your firearm in low light.
Features
Reduced recoil.
CNC machined from solid copper to overcome barriers to penetration
Radial flutes that force the hydraulic energy inward to build pressure
Minimal surface area to increase the force at the point of contact and sharp cutting edges that defeat barriers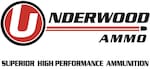 You must be 21 years or older to order ammunition. Ammunition must ship UPS ground. Due to safety considerations and legal/regulatory reasons, Ammunition may not be returned. Please check local laws before ordering. By ordering this Ammunition, you certify you are of legal age and satisfy all federal, state and local legal/regulatory requirements to purchase this Ammunition.
Specifications
Product Information
| | |
| --- | --- |
| Cartridge | |
| Grain Weight | |
| Quantity | |
| Muzzle Velocity | |
| Muzzle Energy | |
| Bullet Style | |
| Bullet Brand And Model | |
| Lead Free | |
| Case Type | |
| Primer | |
| Corrosive | |
| Reloadable | |
WHere to find the 9x25mm dillon ammo for sale
Maxammodepot offers bulk sales on 9x25mm dillon ammo now available in stock and no Back order.
Our Price for this 9x25mm dillon ammo
$669.00
BULK Underwood Xtreme Defender Ammunition 9x25mm Dillon 90 Grain Lehigh Xtreme Defense Lead-Free Box of 500