Description
Product Overview
Winchester Primers #209 Shotshell
These non-corrosive, all weather primers deliver fast, dependable ignition under any shooting condition. Winchester Primers #209 Shotshell are constantly and rigorously tested for consistency and sensitivity at temperatures and conditions far beyond the range of normal usage. Winchester guarantees better sensitivity for more positive firing in all guns, carefully-controlled weights of primer mixtures, consistency in size and quality, precise measurements and tolerances for anvil heights and stability in extremes of temperatures and humidity.
Quantity Information:
Box of 1000: 10 Sleeves of 100
Box of 5000: 5 boxes of 1000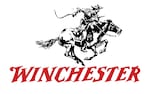 Made In United States of America
WARNING: 
This product can expose you to Lead, which is known to the State of California to cause cancer and birth defects or other reproductive harm. For more information go to – www.P65Warnings.ca.gov.
Smokeless Powder, Black Powder, Primers, and Fuses ship from our warehouse with other products. This ensures no more than one Shipping Charge and one HazMat Charge per order (unless you also order products that Ship Separately from MidwayUSA or our Suppliers). Each order is limited to no more than 25 pounds of Black Powder, and no more than 66 pounds each of Smokeless Powder, Primers, or Fuse. Smokeless Powder, Black Powder, Primers, and Fuses are considered hazardous materials, incur HazMat Charges, and can only ship ground freight within the continental U.S. Due to safety considerations and legal/regulatory reasons, Smokeless Powder, Black Powder, Primers, and Fuses cannot be returned.
https://www.youtube.com/watch?v=qkc6yZhz5As